Parties / Rentals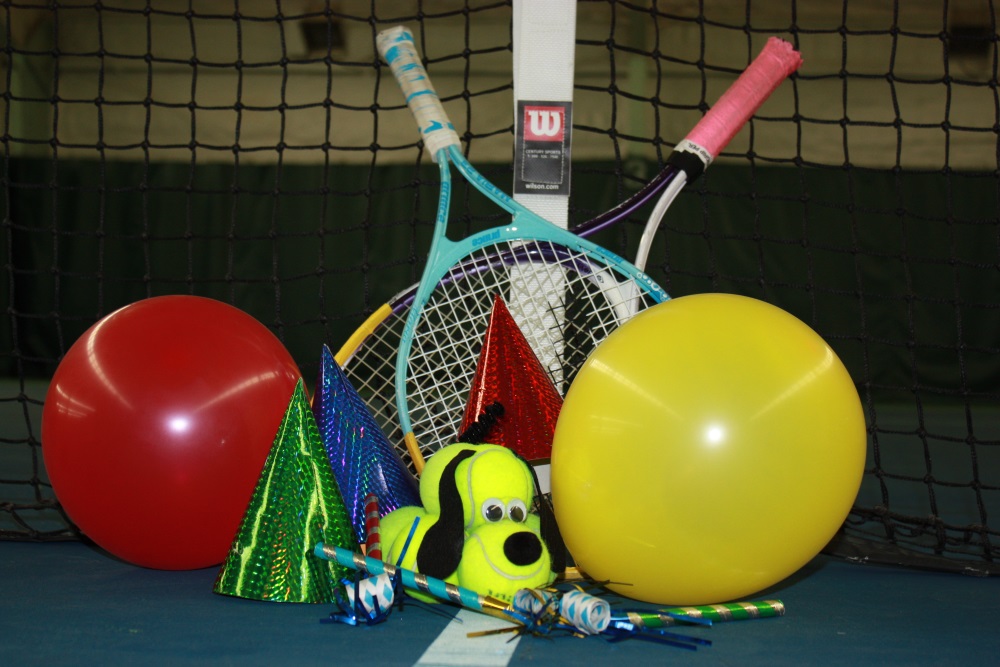 The Indoor and Outdoor sites offer excellent venues for your next party, whether it be birthday, business, or a gathering of friends. Both offer plenty of space for serving food and beverage as well as viewing your group as they play tennis.
Contact the site you wish to rent for information on cost. You may rent part or all of the facility.
We can help coordinate food, organize round robin play, and provide pros for instruction and games.
Non-tennis players will feel welcome as they can view tennis while eating and socializing!
Birthday Parties - Public is welcome to host birthday parties!
One hour of court entertainment by staff (rackets provided).
Ages 5y and up - no tennis experience necessary
Club space available for gift opening and treats after court time
Cost: $100 for 1-8 children (1 instructor)
$140 for 9-15 children (2 instructors)
$180 for 16 or more children (3 instructors)
---